About Skilled Mutts Company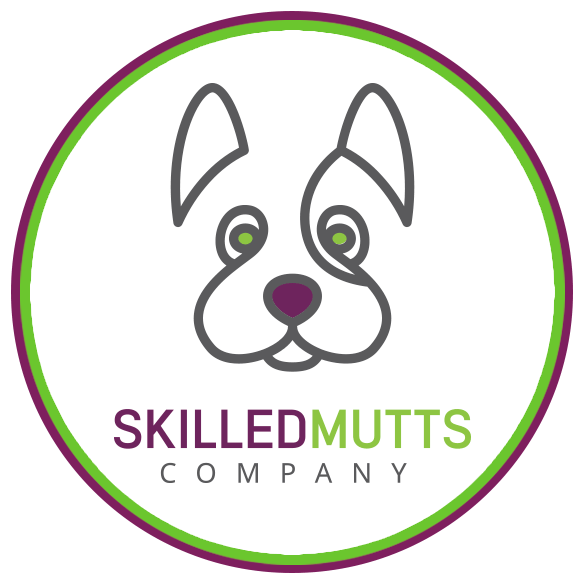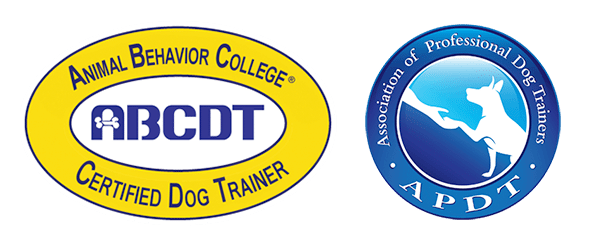 Skilled Mutts Company believes that there is no one undeserving of a dog's help. A dog without training already provides us with a sense of well-being and relieves stress through a simple touch of fur. Imagine the added value of a trained dog and the satisfaction she would receive in kind, living with a likewise-trained owner who comprehends her needs.
Skilled Mutts Company uses reward-based training methods to teach a dog new behaviors. We also believe in rules and boundaries and that they can be enforced humanely. A dog can be motivated when given the chance to earn something she/he values. Whether it's skills training, behavioral or trick training, our methods foster a "You and Me" relationship between person and dog.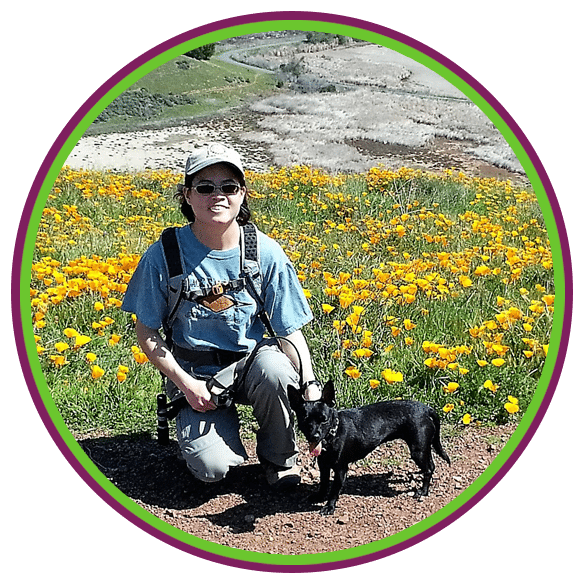 About the Trainer
Andrea Woo is a certified dog trainer through Animal Behavior College and a professional member of the Association of Professional Dog Trainers. She fostered and trained dogs for the Hearing Dog Program in California to perform tasks for the deaf. From there she broadened her skill set to include service & task training in mobility, often traveling out of state to advance her proficiency.  Andrea also volunteered at the Humane Society of Silicon Valley where she worked with shelter dogs on basic obedience training, and is on HSSV's dog trainer referral list.  She continues to attend professional dog training conferences to keep up to date with the latest in scientific theories and training methods.
Andrea resides in the Bay Area with her mighty dog, Iris, and two no-nonsense birds, Chili and Popper.
"After too many years of herding cats in the corporate world, it's time to work with dogs!"
Growing up, there had always been a dog in the house. Her earliest childhood memory was sneaking bologna to Puffy, the family's first dog. Fast forward to her college years, she considered majoring in something involving dogs, but life is rarely made up of straight lines.  She graduated instead with a degree in mechanical engineering and a minor in psychology. Andrea promptly began her career as an R&D engineer, but later changed her pick of poison from engineer to program manager. She also earned her MBA degree and worked in a variety of fields such as marketing, engineering and operations, ultimately specializing as an adept generalist. Navigating ranchlands of "cats", with assorted opinions and needs, was a typical day at the office.
Andrea still wondered what she would do when she grew up and ultimately decided to pick up where she left off – Do something with dogs! She embarked on yet another transformation and became a professional dog trainer, honing her craft to teach dogs how to help people.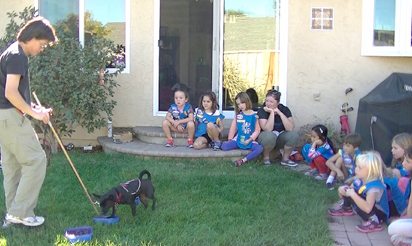 "Andrea's informative presentation was the highlight of my troop's year. The girls loved learning about working dogs and their importance in our society."
– Stephanie A., Girl Scout Troop Leader